In an exclusive interview during his visit to Israel, Domingo Mirón, Chief Risk Officer at global consulting and technology giant, Accenture, talks Israeli technology, how the pandemic affected global tech, and why he's positive the ecosystem can weather the current crisis
If there's one person to ask about global consulting and tech giant Accenture, it's Domingo Mirón, who's been with the company his entire career, since 1989. "I joined Accenture when I finished college nearly 34 years ago," Mirón told CTech in an exclusive interview. "It's been my professional home ever since."
Your title is Chief Risk Officer, but you are also Head of Accenture in Iberia, which includes Spain, Portugal, and Israel. What are your aspirations and goals for Accenture in Israel?
"We have a relevant mission in Israel. When I compare our business in Israel with the average business we do around the world, I see huge opportunities in Israel. Basically because I see many large companies, and even the public sector here in Israel, really embracing the digital transformation. I observed that in Israel, more than other countries, that the pandemic in some way ignited the race for transforming the companies and the public services more into a digital world. So taking advantage of the available, mature, and scalable technologies we improve the performance of the business and the lives of the citizens in the public sector. So I see a special opportunity in Israel."
Speaking of the pandemic, was Accenture better prepared for the shift to remote work than other global companies?
"Yes, from a structural perspective of tools, methods, management, and training, we at Accenture were ready to go with virtual work even before the Covid-19 outbreak, so for us this aspect of managing the pandemic was in fact easier for us to deal with. Remember, Accenture employs over 700,000 people around the world. Our people were well equipped to establish remote working overnight. We were at 97% operations within a few days. That helped us be able to continue to serve our global clients on a continuous basis with no disruptions. We were able to roll out new core systems even in the middle of the lockdowns.
But while the pandemic progressed, we learned and made adjustments in our workplace and work model. It's a whole new paradigm, a new approach – not just in how we deal with our employees and colleagues, but how we relate to clients – and it's been an amazing transformation."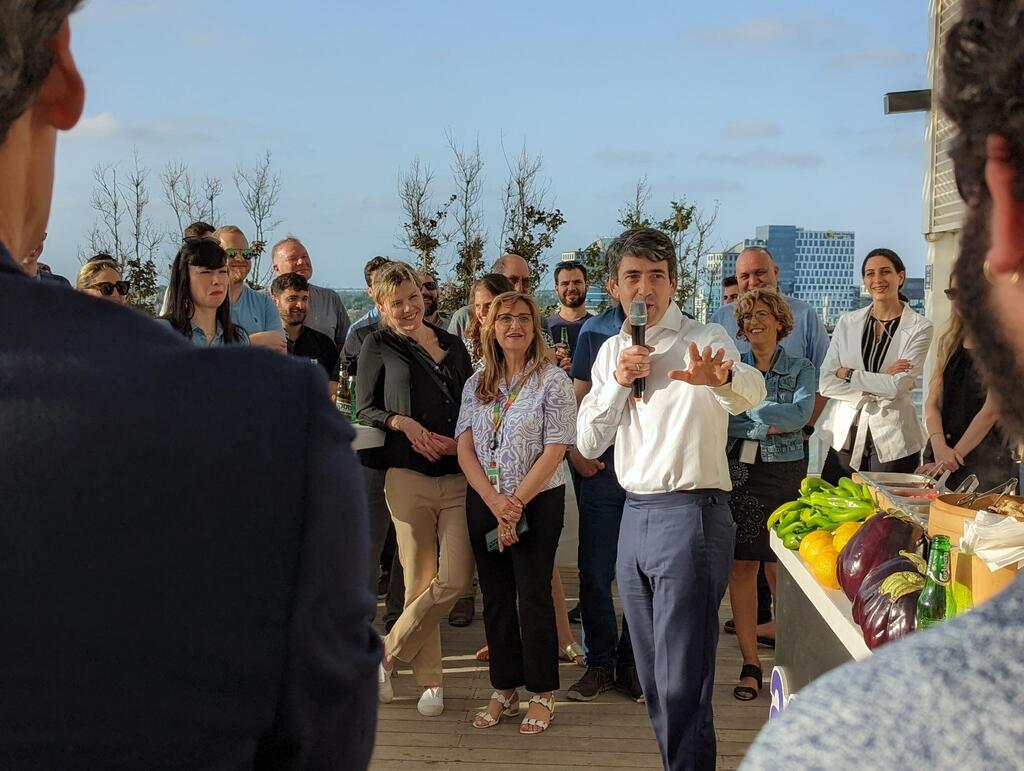 Let's zoom out for a moment. As a financial and risk management person, what do you think about the current financial crises in the world?
"I can tell you what I have observed from conversations with our clients. They are very aligned with what Accenture does, now monitoring very closely what is happening in the world and in the market in every industry and adopting a more proactive approach. For example, we had a disruption in the supply chain. I see many clients looking beyond the current supply chain potential issues and building a more reliable and intelligent supply chain, a model for the company. So, I see many companies proactively managing the scenarios that could happen in the near future.
What Accenture is doing is continuing to be in touch with our clients, learning from their challenges and opportunities and building our industry not just from our own research, but by learning from our clients.
"I am not optimistic, but rather positive, on how well prepared most of our clients are for different scenarios, including the famous "Black Swan" scenario. I think over the last two years with the pandemic we have learned how to handle crisis situations and now most of our clients internalized and learned from the experience."
What about the impact of the Ukraine conflict on the industry and on Accenture specifically?
"Technology will be a major part of the transformation in Europe. By the way, Accenture was one of the first companies to shut down operations with Russia when the conflict with Ukraine began. We are a very principled-based company. Our core values are what drive our behavior and we are socially responsible. It was simply the right thing to do. But we took care of our people there as we had 2,300 people in Russia, including reallocating those we could to work in other countries. And we did this in record time."
First published: 15:38, 07.06.22